Participate in the Old Fashioned Singing Project
Waxahachie's Old Fashioned Singing Project is a non-profit organization committed to the preservation of historical congregational singing of the first half of the 20th Century, particularly as it occurred in from the rural southern United States. Our goal is to be achieved through research of the music by American composers of hymns and gospel songs written prior to 1950, the arrangement of those songs, and their presentation in concerts which reflect the spirit of the camp meetings, brush arbor revivals and local-church 'singings' which were common to the era. In addition, we hope to produce recordings, song-books and literature related to the research and performance of the music.
All sponsorships and contributions will be used to promote and underwrite events related to the project, especially the three weekends each year when the concerts are presented at the historic Chautauqua Auditorium at Getzendaner Park in Waxahachie, Texas.
A Board of Directors is the governing body, working from the constitution and by-laws of the organization.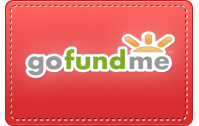 Make Your Donation at Go Fund Me
or Follow the Instructions Below
Contributions in the amount of $50 or more entitle the donor to ticket(s) for the concert season and all other events related to the project -- lectures, demonstrations, etc.
Individuals and local businesses may donate; each level will include listing in the program at the appropriate support level. Season Contributions will be applied to the over-all annual operating budget of the organization.
| | | |
| --- | --- | --- |
| | SOLO LEVEL | $100 |
| | DUET LEVEL | $200 |
| | TRIO LEVEL | $300 |
| | QUARTET LEVEL | $400 |
| | CHOIR LEVEL | $500 |
Click on the "donate" button below to enter another amount.
We'll get back to you with a notice to include in your tax preparations.
If you'd rather not do this on-line, you can contact us* directly, and we'll walk you through it.
(office) 972/923-2709 or (cell) 214/399-4052
Waxahachie's Old Fashioned Singing Project
108 Pleiade Circle - Waxahachie, TX 75165